Next time on Yoda Archives a little hero takes a stand. Come back Friday morning for the newest toy photo.
---
Enjoy the Fourth and have a safe and happy holiday.
The Mantis celebrates the fourth of July by posing with Old Glory.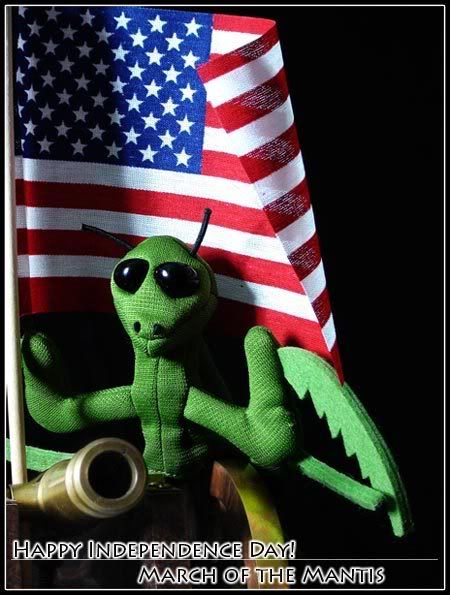 This is from one of my other blogs.
---